World famous Big Rick's BBQ Sauces, with their big taste and big smooth textures, are now available online in Australia. Made from top quality ingredients and gluten-free, our big tasting BBQ sauces are based on award-winning recipes from US sauce-maker Rick Doty … Big Rick himself! You can trust our sauce range remains authentic to the original legendary recipes, and yet tastes gentler for your Australian taste buds. Big Rick's four big flavoured barbeque sauces continue to bring their big luxurious taste and texture to your chosen cut of meat, poultry, fish or vegetable favourites.
Read More
Stocked only by Independent Butchers around Australia and now online.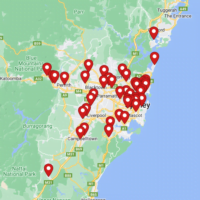 Find a butcher who stocks Big Ricks
Buy local and support the independent butchers in your area.
Shop Big Rick's BBQ Sauces Online
Why Big Rick's BBQ Sauces?
About our BBQ sauce creator, Rick Doty
We're proud our sauces come to you from legendary award-winning recipes. They have humble beginnings where a solo sauce making genius in the US, by the name of Rick Doty, created them from scratch. He's our inspiration!
For Fans and Foodies
For all you BBQ lovers, foodies, gourmet and plain wholesome eaters, whether you use Big Rick's BBQ Sauces as a dipping sauce or a marinade straight from the jar, here's introducing our range to you as a Big Rick's Down Under customer online!
Big Tasting Recipes
Looking for some ideas on how to use your BBQ sauce to it's fullest potential? (Or have a recipe you'd love to share?) Try our new recipe section for BBQ sauce ideas, from marinades to breakfast ideas and more…
"Hey rick just letting you know big ricks bbq sauce is the single best sauce ive ever had and i always use it when making bbq meals."
"that's such a yummy sauce!!!"
"I would definitely travel to the Moon and back to get the delicious taste of #bigricksbbqsauce"
"I would travel all around Australia looking high and low just to find Big Rick's BBQ Sauces"
"I'd go as far as I could row my little boat through these flood waters we're having right now for a Big Rick's BBQ Sauce mixed pack"
"I could cook up a storm with these little beauties"
"The first time I tried Big Rick's was after hooking up the caravan and travelling up to Anna Bay. The butcher there had and I decided to give it a run. I would drive that far again just to get the sauce and snags"
Best sauce I have ever tasted. Just wow. Awesome work
With 38 people coming for dinner, a prospective customer from St Ives, Sydney said on calling to order Big Rick's "I would not dream of using another marinade darling.
We have Big Ricks Sauces down at King Mickey Park Warilla for our home game BBQs. They are an absolute hit and always a talking point from everyone who indulges in them. Definitely looking forward to having these BBQ essentials on our menu!
These sauces are the best I have ever tasted and trust me when I tell you this, I try every bbq sauce that I can and this is the tastiest yummiest sauce ever! I cook with the green egg, Webber q and oven with these sauces - I use them on my eggs, hamburgers, hot dogs and sooooo good!
The fact that you guys arent in every store is a crime. I used to sell a bottle of big ricks with nearly every steak back in my butchering days.
Best sauce ever! I had a pizza shop in Windang and we started using it 4 our bbq meat pizza. Sales went up by over 50% and amazing on our t-bones!
For butchers – become a reseller
Big Rick's continues to sell to you, our independent Australian butchers, exclusively and are not available through supermarkets or franchises. Now we're also making it easier to become a reseller and order online! Our digital order form is butcher-friendly, so if you're not yet a reseller, why not apply to become one today?.
For Butchers
Subscribe to our mailing list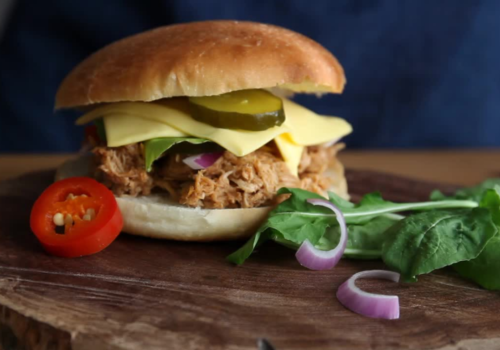 This recipe is great for low-effort cooking and big-tasting sliders! 🔥 Ingredients A whole piece of pork neck (approx. 1.8kg) One bottle of Big Rick's Honey BBQ Sauce (that's our fave, you can choose your fave too) Small bread rolls (gluten-free if needed) Cheese slices (dependent on how many sliders you're making) Pickled cucumber/gherkin (dependent…