World famous Big Rick's Bar-B-Q Sauces, with their big taste and big smooth textures, are now available online in Australia. Made from top quality ingredients and gluten-free, our big tasting BBQ sauces are based on award-winning recipes from US sauce-maker Rick Doty … Big Rick himself! You can trust our sauce range remains authentic to the original legendary recipes, and yet tastes gentler for your Australian taste buds. Big Rick's four big flavoured barbeque sauces continue to bring their big luxurious taste and texture to your chosen cut of meat, poultry, fish or vegetable favourites.
Read More
Stocked only by Independent Butchers around Australia and now online.
Why Big Rick's Bar-B-Q Sauce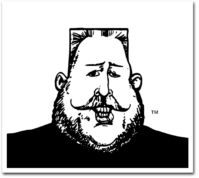 About our BBQ sauce creator, Rick Doty
We're proud our sauces come to you from legendary award-winning recipes. They have humble beginnings where a solo sauce making genius in the US, by the name of Rick Doty, created them from scratch. He's our inspiration!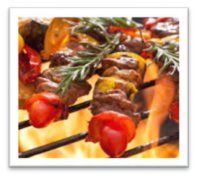 For Fans and Foodies
For all you BBQ lovers, foodies, gourmet and plain wholesome eaters, whether you use Big Rick's BBQ Sauces as a dipping sauce or a marinade straight from the jar, here's introducing our range to you as a Big Rick's Down Under customer online!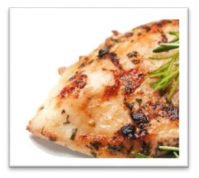 Big Tasting Recipes
Looking for some ideas on how to use your BBQ sauce to it's fullest potential? (Or have a recipe you'd love to share?) Try our new recipe section for BBQ sauce ideas, from marinades to breakfast ideas and more…
Find a recipe